Courts in the UK have a wide discretion to impose fines as a penalty for criminal offences. In fact, according to the Sentencing Council for England and Wales, fines are the most common type of sentence given – with 896,611 offenders ordered to pay up in 2017* alone.
It goes without saying that fines issued by the courts should be taken extremely seriously and, in many cases, they will be some of the most important debts ever encountered by the person involved. To complement their ability to issue fines, the courts also benefit from far-reaching powers to collect money that has yet to be paid. In select circumstances, failing to pay a court-issued fine in a timely manner could lead to prison time and so it should be clear how serious debt from court fines can be.
Read on to get an overview of court fines and the key factors that debtors should keep in mind when approaching them.
Types of court fines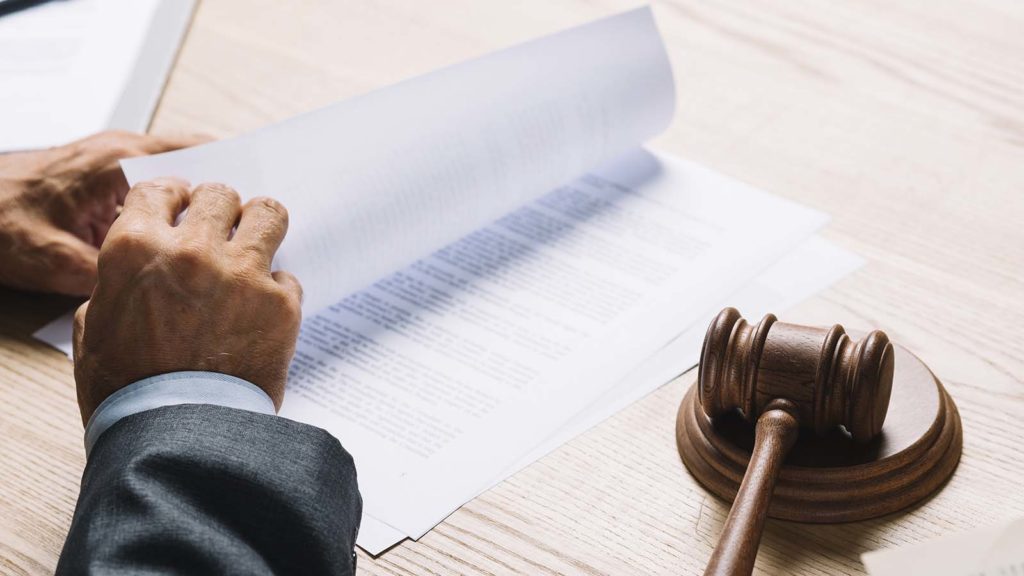 There are several types of debt that fit broadly within the category of 'court fines', the most common of which include:
fines issued for criminal offences in the Magistrates' Court or Crown Court;
victim surcharges accompanying a sentence for a criminal offence;
fixed penalty notices; and
County Court Judgments (CCJs).
Fines issued in the Magistrates' or Crown Courts
Criminal cases in the UK can be heard in the Magistrates' Court or the Crown Court, although most cases are dealt with entirely at Magistrates' level with more serious matters escalated to the higher court. For the majority of criminal cases heard in the Magistrates' Court, fines are viewed as a suitable penalty and can be issued for a range of offences including speeding, theft or even public disorder.
Court fines are issued with the specific aim of punishing an offender by limiting their disposable income as an alternative to another penalty such as a custodial sentence or community order. The courts can also issue fines in addition to another form of sentence.
Victim Surcharges
A victim surcharge is a financial penalty that applies to people in England and Wales who are convicted of offences and sentenced to a criminal disposal such as a conditional discharge, community order or custodial sentence. The surcharge is intended to represent compensation to an offender's victim; however it is not paid directly to them. The courts only have very limited powers to reduce or waive the surcharge and the amount due will depend on the sentence handed down.
Examples of the victim surcharge include £90 if an offender is sentenced to a community order or £122 for a custodial sentence of 6 months or less*. For further information on victim surcharges, see the following guide produced by the Sentencing Council for England and Wales.
Fixed penalty notices
Originally introduced to deal with minor parking offences, Fixed Penalty Notices (FPNs) can now be issued for a range of minor offences from motoring crimes through to disorder offences and less serious criminal damage for instance graffiti. Whilst FPNs are usually issued by post and without the need for a court appearance, the matter can be escalated to court if an offender refuses to pay. A common example involves the offence of driving whilst using a mobile phone, which may incur an FPN of £200 and a 6-point driving license penalty.
County Court Judgements (CCJs)
Whilst not strictly a court fine, a County Court Judgment (or CCJ) is a common form of court order that can be registered against a debtor if they fail to repay what they owe. CCJs will not immediately reach a court, as creditors have a duty to make contact with a debtor by way of letters and default notices before commencing legal action. CCJs are not criminal convictions and relate instead to civil proceedings, however certain means of enforcement mirror those used to collect debts issued as part of a criminal sentence. See our guide to CCJs HERE for more information.
Are court fines priority debts?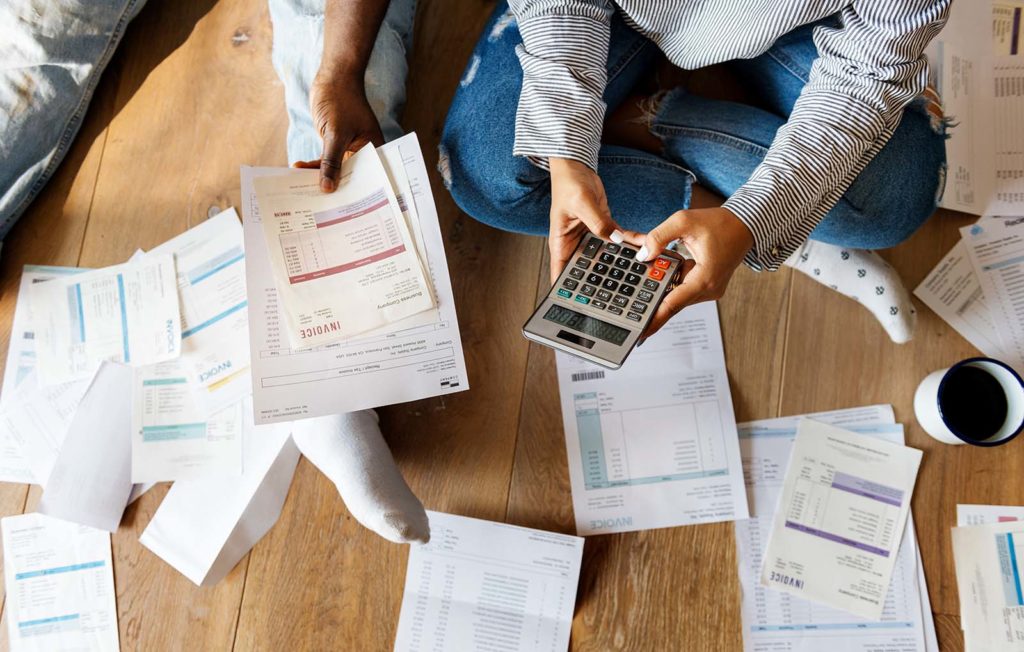 Yes, it is expected that debtors will treat court fines as an absolute priority. This is because the consequences of failing to repay a court fine are potentially much more serious than for other forms of debt and even a prison sentence cannot be ruled out in certain circumstances.
Whilst settling other debts such as a credit card debt that is accruing large sums of interest may seem to be more of a priority, the truth of the matter is that failing to pay a court fine can have serious knock-on effects which are only made worse over time.
How are court fines set?
The level of fine imposed by a court will be determined based on a number of factors including the nature and seriousness of the offence but also the ability of the offender to pay in light of their financial circumstances.
Fines imposed by the Crown Court can be unlimited and will often be attached to a custodial sentence that will be activated if the fine is not paid. The maximum fine that can be set down by the Magistrates' Court depends on the offence in question, and we have set out the various bands used for calculating fines below along with examples of the offences that might fall within them.
| | | |
| --- | --- | --- |
| Level of Offence | Maximum Fine | Sample Offence |
| Level 1 | £200 | Entering premises whilst drunk and disorderly |
| Level 2 | £500 | Failing to produce a train ticket on demand |
| Level 3 | £1,000 | Speeding (non-motorway) |
| Level 4 | £2,500 | Criminal damage |
| Level 5 | Unlimited | Sale of alcohol to children |
| Fixed Penalty | Offence Specific | Driving a vehicle with no MOT |
Whilst these figures give a good idea of roughly how much you might be fined dependent on your offence, they are in no way a guarantee of the action a court will take. Often, the courts are also willing to take into account the financial situation of an offender and those defendants who take along evidence of their income and essential living costs can sometimes expect to pay a reduced fine on account of their more limited financial means. This can be particularly relevant for offenders who receive benefits, have no regular income or have exceptional amounts of existing debt.
What happens if you can't pay a court fine?
Failing to pay a court fine or victim surcharge can result in very serious consequences. As with all debt issues, the exact outcome of failing to repay a court fine will vary from person to person and indeed across the various nations that make up the UK. The process in England and Wales frequently differs from that in Scotland or Northern Ireland and so anyone who receives a court fine should be careful to ensure that any advice they seek is relevant to them.
If you fail to pay a Magistrates' Court fine, you might expect a visit from the bailiffs, have money taken from your wages or benefits, or even face imprisonment. Similar penalties lie in wait for those debtors who fail to pay a fine issued by the Crown Court, however the chances of being imprisoned are significantly higher. Failure to pay a court fine may also result in the entry of your name onto a public register which might impact your credit score and make it harder to get approved for credit in future.
In Scotland, you may even be ordered to carry out unpaid work in the community in order to settle your debt, whilst in Northern Ireland there are fewer options available to the courts in enforcing the payment of fines and so a spell in prison is more likely.
What happens if you don't pay a fixed penalty notice?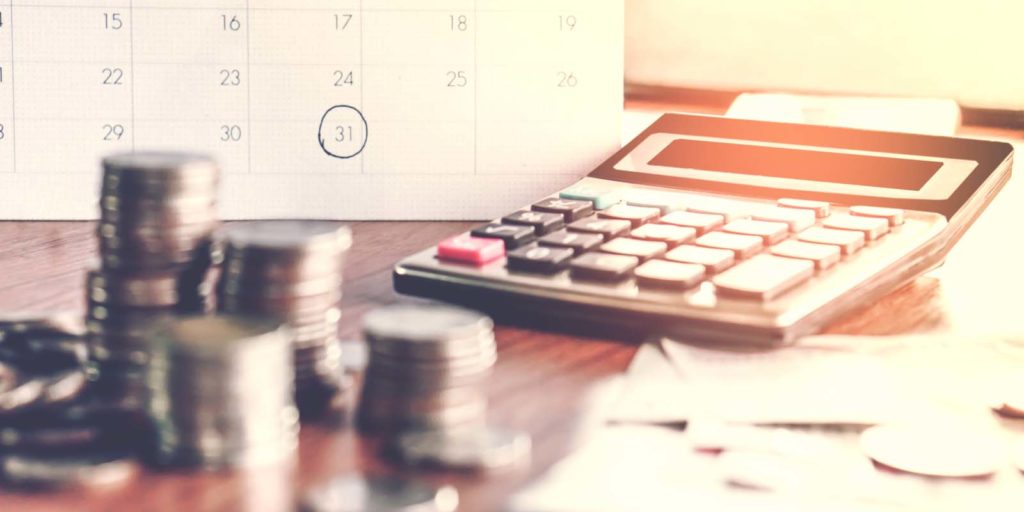 If you receive a fixed penalty notice (FPN), there are several ways in which your debt can be dealt with. Circumstances will vary from person to person, but if you fail to pay it may be because you reject the FPN and refuse to pay or you accept the FPN but are unable to pay.
If you reject an FPN, you will most likely receive a summons to go to court. You can then either plead guilty via post, or choose to attend court and argue your case. If you are found guilty at court, you could be issued with a larger fine and may have to pay court costs.
Alternatively, you may have accepted a fixed penalty notice but find yourself unable to pay. In many cases this will result in the fine being registered with the court and being automatically increased by 50%. The matter is then in the hands of the court and if you continue without paying, they may commence enforcement operations, which could include issuing a warrant for your arrest in extreme cases.
What happens if I miss payments?
If payments set by the court are missed, the matter will be passed to the Fines Officer who will commence further procedures against you to recover the court debt. In the first instance, the court is likely to send an additional letter informing debtors of what steps they plan to take to collect the money owed.
From there, you will have a short window in which to settle the debt before further action is taken. This might include:
Sending bailiffs to your home to recover the money, or goods which can be sold to settle the debt
Increasing the fine by 50%
Seeking a charging order, which secures the debt against your home and can see the repossession of your property if payment is not made
Applying an attachment of earnings or a deduction of benefits order (more on these below)
How are court fines collected?
For fines issued by the Magistrates' or Crown Court, the debtor will be provided with a 'collection order' giving details of how to fine can be paid. This will typically allow for either a full settlement payment or an agreed weekly or monthly payment but can also take the form of an attachment of earnings or a deduction of benefits dependent on the personal circumstances of the debtor.
Attachment of Earnings
If a debtor is unable or unwilling to settle fines that have been ordered by a court, an additional court order can be set down which allows for payments to be taken directly from a debtor's employer. The amount that can be taken on a monthly or weekly basis will be calculated based on a debtor's take-home pay and a protected minimum amount of income which you must get each month (known as a protected earnings rate) will be set.
Attachment of earnings orders cannot be made against self-employed debtors or those who are a director of a limited company, as these individuals will not earn a regular salary in the same way as a person with more typical employment.
Deduction of Benefits Order
Working in much the same way as an attachment of earnings, a Deduction of Benefits Order can be made by the court in order to seek payment of a court fine. Deduction of Benefits Orders may be relevant to people who receive Pension Credit, Universal Credit, Income Support, Income-based Jobseeker's Allowance, Income-related Employment or Support Allowance.
If you are issued with a Deduction of Benefits Order, a deduction of £5 will be taken from your benefits on a weekly basis. For Universal Credit alone, however, the deduction can be up to £25 per week. For those receiving Jobseeker's Allowance or contributory Employment and Support Allowance, the court can request a deduction of up to 40%.
For those who are faced with a Deduction of Benefits Order that they feel will cause hardship to them or their family, there is a 10-day window in which to appeal the decision.
Can you go to prison for not paying a court fine?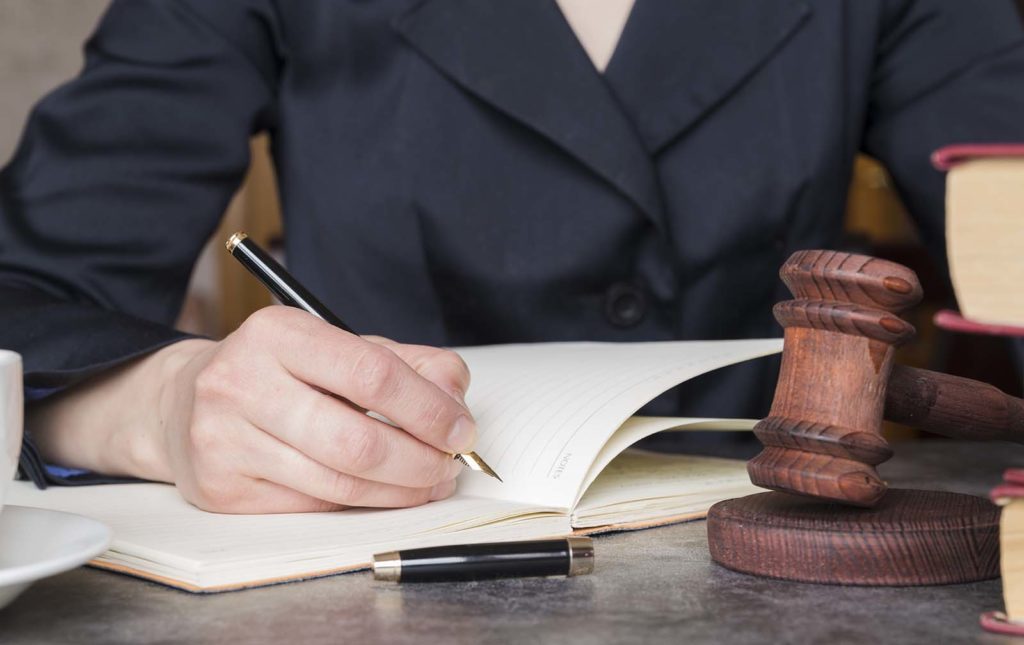 Debtors can be sent prison for not paying a court fine, however this is only used as an absolute last resort and the court must exhaust all other avenues of possible debt collection before moving to send an individual to jail.
For debtors who fail to pay a court fine, the court can order a period of imprisonment, but only after at least one 'means enquiry' hearing has been conducted. This hearing will give a debtor the chance to explain their financial circumstances and those who convince the court that they have a genuine reason for not having paid may avoid a prison sentence. Debtors who find themselves in this situation may wish to bring an accurate and detailed personal budget to court with them, which can help to explain why they have struggled to pay a fine.
It is within the court's powers to order either an immediate or suspended prison sentence for failure to pay a fine, but to do so they must establish either:
that a debtor has deliberately refused to pay their fine; or
that they have been careless or thoughtless in not paying (known as 'culpable neglect')
Paying a court fine if you're serving a prison sentence
If you are serving a prison sentence, you will be unable to pay a fine issued by the courts and there is a system in place that recognises this exact issue. Serving prisoners can ask the magistrates' court to 'lodge' a fine to a sentence, which in plain terms means to write it off. To do so, either a prisoner or their representative (for instance a solicitor or even a family member) will need to provide the court with details of the prison at which they are being held, their prison number and their expected date of release.
*Figures accurate for victim surcharge costs as at 25
February 2020 for crimes committed on or after 28 June 2019.