Being in debt is stressful, and it's no surprise that many people who find themselves struggling to control their finances are anxious to find their way to stability as quickly as possible. A Debt Relief Order (DRO) is a common solution used by debtors who are looking to improve their financial status, with an estimated £2.3 billion of debt relief granted by the courts between 2009 – 2019.* Once a DRO has been made, a debtor will no longer be required to make payments to creditors for the debts included in the order, but there's a little more to the process than that.
In this article, we look at how long it takes for a DRO application to get approved and what debtors can expect to happen afterwards.
Step 1 – Applying for a Debt Relief Order
If you have debts of less than £20,000, making an application for a DRO is one of many potential next steps that you could take to bring your finances under control. It is often described as a direct alternative to bankruptcy and is available to debtors in England, Wales and Northern Ireland. To apply, you will also need to confirm that you are unable to make the agreed repayments towards your debts, that you do not have any assets or savings worth over £1,000 and that you have no more than £50 of spare income each month after deductions have been made for essential living costs (such as rent and utility bill payments, along with charges for everyday personal expenses).
It is essential that you seek the help of an approved insolvency adviser who will work with you to provide an assessment of your financial situation (taking account of your income, debts and regular expenditure). Provided that your insolvency adviser deems that you are suitable a DRO, have not had a DRO during the previous six years and are not subject to any other active insolvency agreements, they will assist you in seeking up-to-date balances from each of your creditors and making an official application to the Insolvency Service. At this point, you will also be required to pay a £90 fee.
Step 2 – Getting a DRO application approved

Once your DRO application has been submitted, it will be reviewed by a professional from the Insolvency Service known as the Official Receiver, who acts as an authorised officer of the bankruptcy court. From this point they have 10 working days to process your application, and you will be notified once the bankruptcy court has made a decision.
From engaging with an insolvency adviser to getting confirmation that the bankruptcy court has handed down your DRO, the process usually takes in the region of two weeks – although this will vary depending on how long it takes for the applicant to get together all of the relevant documentation and balances from their outstanding debts. If your DRO application is approved, you will receive a notice confirming this in writing, whilst the official receiver will inform your creditors and ensure that your name is added to the publicly available Individual Insolvency Register.
Step 3 – The DRO moratorium period
Once your DRO has been approved, you will enter what is known as a 'moratorium' period which usually lasts for 12 months. During this time:
You will not have to make payments towards the debts included in the DRO;
Interest and fees from those debts will be frozen and will not continue to accrue; and
Your creditors will not be permitted to contact you or commence legal action against you to recover the money owed.
Throughout the moratorium period debtors will not be required to make payments towards debts that are included in the DRO. In some cases it may be necessary to continue making payment in respect of certain kinds of debt, however, it will be made clear by the Insolvency Practitioner managing your case if this is a factor you should consider.You should also be conscious to ensure that you continue to pay for any priority debts for which you are liable. These are so-called because the consequences of failing to keep up-to-date with the payments are incredibly serious. Debts and expenses that fall into this category include rent, council tax and utility bills – which will all remain payable throughout the term of your DRO.
Step 4 – Following the DRO restrictions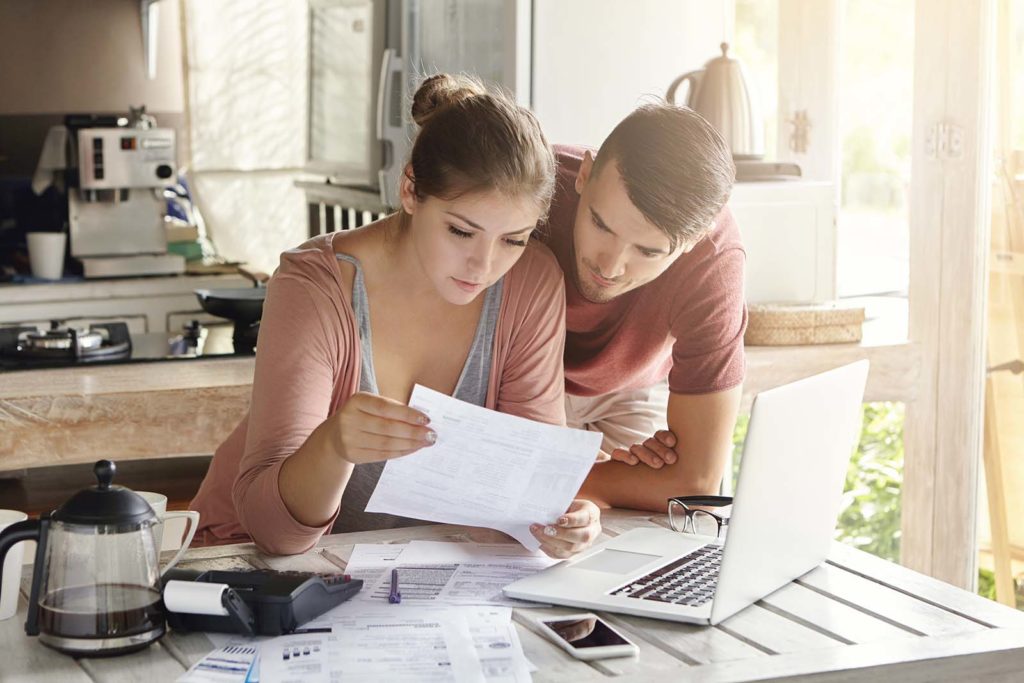 Whilst debtors will not face the pressure of making payments towards debts included in their DRO during the moratorium period, they will be subject to a number of restrictions in addition to being obliged to inform the official receiver of any changes to their financial situation.
The restrictions usually last for the full 12 month period of the DRO, although if it is discovered that you have failed to follow them the official receiver could ask the court to impose a Debt Relief Restrictions Order against you which could extend the restrictions for up to 15 more years. These typically include restrictions on:
taking out any further credit of £500 or more without informing the lender that you have a DRO
conducting business under a different name than your own, unless you inform everyone you do business with of the name under which you are subject to the DRO
acting as a company director without seeking the permission of the court
any involvement in the promotion, management or setting up of a limited company without seeking the permission of the court
Failing to follow these restrictions may lead to debtors committing a criminal offence, which could result in a fine or even a custodial sentence in the most extreme cases. In addition, debtors are obliged to inform the official receiver if there are any changes to their circumstances during the DRO moratorium period. This could include where a debtor realises a mistake was made on their DRO application, where they experience an increase in their regular income or where they come into money or valuable assets from an inheritance or other windfall.
Step 5 – The end of a DRO
Once the 12 month DRO moratorium period has elapsed, your financial circumstances will be reassessed to determine whether you are in a position to make payments towards your debts. If it found that you have no realistic way of paying your debts within a reasonable timeframe, they will be written off. Creditors will no longer be able to pursue you for the amount you owed and no further interest or fees will accrue.
Your DRO could also end if it becomes clear that your circumstances have changed and that you are now able to pay off your debts, or where you have failed to co-operate with the official receiver or comply with the DRO restrictions. If your DRO is revoked, the protections that came attached to the order will no longer apply and you will again become responsible for dealing with your creditors and the debts that you owe.
Step 6 – Getting a DRO removed from the Insolvency Register and your credit report

A record of your DRO will remain available on the public Insolvency Register for a period of three months after the end of the moratorium period or from the date on which your DRO is revoked. Even despite this, a DRO will remain on your credit file for 6 years from the date it began and is likely to influence your credit score and ability to access certain financial products throughout that period.

* Figures from the Government Insolvency Service Press Release, 6 April 2019

Last Updated on June 10, 2020