Choosing to file for bankruptcy is no easy decision, but that doesn't mean that the process needs to be confusing. Whilst bankruptcy is a drastic insolvency solution that has far-reaching consequences, it also has clear benefits that can help debtors to deal with extremely difficult financial situations – for instance by writing off outstanding debts and allowing them to make a fresh start.
In this article, we explore how debtors can file for bankruptcy, what information they need to apply and how much it could cost.
Who can apply for bankruptcy?
First and foremost, before applying for bankruptcy debtors should be sure that it is the right step for them in light of their financial situation. Bankruptcy comes with a number of very serious consequences attached, and it is not the most suitable debt solution for everyone. Those who are unsure may find it useful to seek the advice of a qualified financial adviser who will be able to provide a more informed opinion of a debtor's personal circumstances.
Even if you are certain that bankruptcy is the right solution for you, there are some eligibility criteria that you must meet. Firstly, you must be a resident of England, Northern Ireland or Wales. Bankruptcy in Scotland is known as sequestration, taking a slightly different format and using a distinct application process. Secondly, you must be able to afford the upfront bankruptcy application fee, which you will be required to pay before submitting your application.
How much does it cost to declare bankruptcy?
It's important to note that applying to be made bankrupt comes at a considerable cost – which can be a deterrent for some debtors. As mentioned above, there is an application cost of £680, and this must be paid before your application is submitted.
Although this is a daunting figure, there is support out there for those debtors who are unable to pay the fee outright and it may be possible to pay in instalments.
How to apply for bankruptcy
Unfortunately, declaring yourself bankrupt is not quite as easy as making a public statement about your finances. For those debtors who are considering bankruptcy as a solution to their debt problems, the only way to apply yourself is by creating an online account and completing the necessary application.
To do this you will need to provide detailed information about your outstanding debts, your income, and your regular outgoings on things such as accommodation costs, groceries, utility bills and other essentials. You will also need to provide copies of any letters that you have received from bailiffs or enforcement agents and give details of any businesses that you run.
Debtors should be aware that they will also need to provide declarations regarding their eligibility for bankruptcy, based on where they live or where they carry out business. It is also necessary to give details of any previous bankruptcies that have been granted during the previous five years, along with details of any other insolvency procedures that may have been used.
What debts can I include in my application for bankruptcy?
An important consideration of any debtor contemplating bankruptcy is deciding which debts to deal with and include in the process. Typically, the following debts can be included in a bankruptcy application:
Unsecured, personal debts such as credit cards, store cards, personal loans or overdrafts;
Priority household debts such as council tax arrears;
Debt arising from a county court judgment (CCJ);
Benefit overpayments; and
Unsecured debts in joint name (although keep in mind that the other person with whom you took out a debt will become responsible for repaying the outstanding balance in full).
What happens after applying for bankruptcy?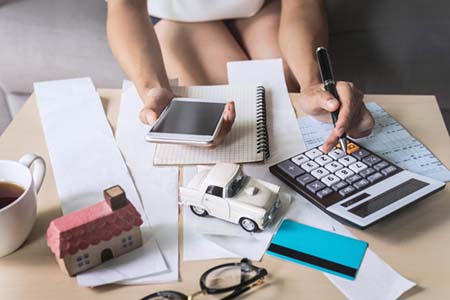 Once submitted, all of this information will be reviewed by an adjudicator from the Insolvency Service – known as an 'official receiver'. They will decide if you are eligible for bankruptcy and will usually provide a decision within 28 days from the date your application is submitted.
If your application is approved, you will receive a copy of the bankruptcy order and may be required to attend an interview about your situation. You will also become subject to the bankruptcy restrictions, and your name and details will be published in the Individual Insolvency Register.
Once your bankruptcy has been approved, most of your debts can be written off and those creditors will be unable to commence any enforcement action against you to recover the money you owed to them. The official receiver will deal with contacting your creditors, who will no longer be permitted to contact you to chase for repayment.
Co-operating with the official receiver
An official receiver from the government's insolvency service will be appointed to manage your bankruptcy and ensure that all of the necessary formal steps are taken. It is imperative that anyone who applies for and receives a bankruptcy order cooperates with the official receiver, and failing to do so can have serious consequences.
Firstly, the official receiver may require a bankruptcy applicant to complete a questionnaire relating to their financial situation. This will typically ask for certain financial records, and details of your assets (including any properties) and general financial situation. This may be followed by an interview which in many cases takes place via telephone. During the interview, the official receiver may ask for further information in respect of the details provided on your questionnaire, and may ask about your personal situation in order to understand why you have applied to be made bankrupt. This interview provides debtors with an opportunity to ask the official receiver any questions that they may have about the process, and full engagement is encouraged.
It is also possible for the official receiver to require you to attend a public examination, usually if at least half of your creditors have requested one. During this process, you will be required to declare an oath in open court to confirm the details of your financial situation. A meeting of your creditors may also be called, and your creditors may appoint an insolvency practitioner to act as a trustee of your bankruptcy – taking responsibility for raising money from your property and belongings to put towards your debts.
Failure to cooperate with the official receiver can have significant consequences and it is in the best interests of a debtor to do so. If you do not cooperate, the official receiver can apply to the court to seek any of the following:
An order for you to attend a public examination;
An arrest warrant if you have failed to appear for a public examination;
An order to have your post redirected to the trustee;
For you to become subject to a bankruptcy restrictions order; or
An order to suspend your discharge from bankruptcy.
In limited circumstances, you could also be prosecuted for failing to cooperate with the official receiver and this could result in a fine or a prison sentence in extreme cases.
Being made bankrupt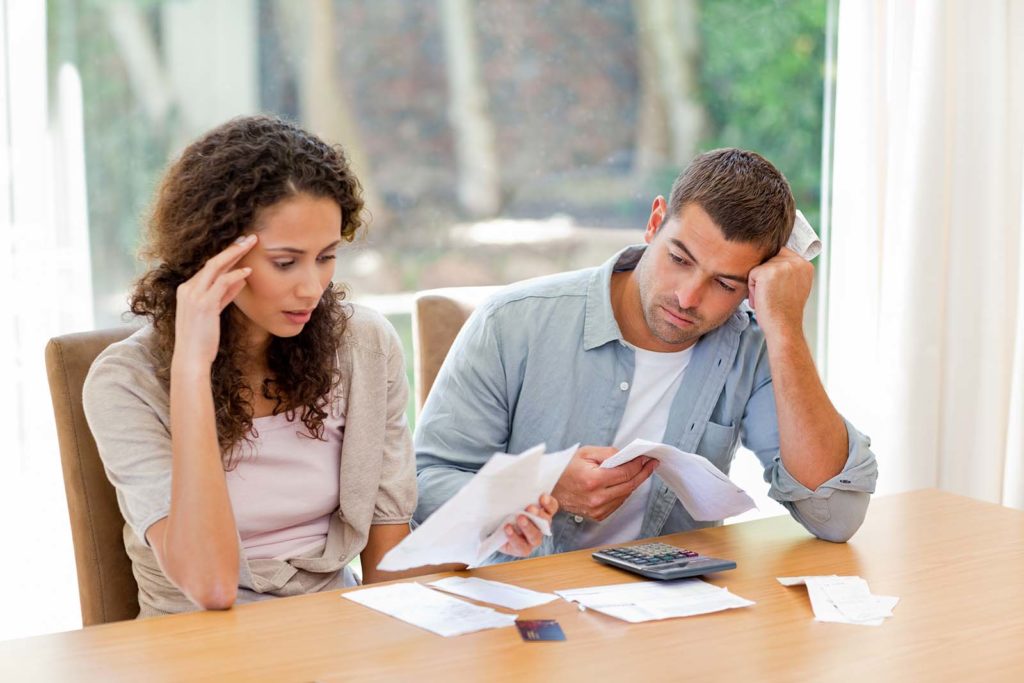 Aside from applying yourself, it is also possible for your creditors to apply for you to be made bankrupt. For this to happen, certain criteria must be met, including that you owe debts of £5,000 or more. Before commencing court action to secure your bankruptcy, a creditor will need to demonstrate that they have taken the appropriate action beforehand. This will usually involve them providing evidence that they have sent a legal notice (known as a statutory demand) requesting payment within 21 days of receipt, or that they have attempted to enforce another court judgment that has been made against you (for example a CCJ).
Once these criteria have been met, your creditors will be able to apply to make you bankrupt by presenting the court with a bankruptcy petition. This is a formal document that sets out their grounds for a bankruptcy order against you and in the event that you receive notification of a bankruptcy petition being made against you it is often considered best to seek immediate financial and legal advice.
Conclusion

There's no doubt that the circumstances leading to bankruptcy are difficult, but despite requiring a considerable amount of detail about your financial situation the process of applying is relatively straightforward. If you find that your debts are unmanageable and that no other options are available, applying for bankruptcy could be the first step towards a more stable financial future.

Last Updated on September 1, 2023