There are many debt collection companies operating across the UK, including BW Legal (also known as BW Legal Services Limited). If you're reading this guide, you may already have received a letter from them – but there's no need to panic.
This guide contains all the information you need to know about them, and their debt collection practices, so you can make the right decisions for your situation.
Who are BW Legal Debt Collectors?
BW Legal is a UK law firm that specialises in debt collection. Based in Leeds, BW Legal has been in operation since 2009, and deals with the debt collection process from the initial communication right through to any necessary litigation.
Whilst they are well known for seeking out County Court Judgments against debtors, that does not mean that you will automatically be subject to legal proceedings and by engaging with them constructively and communicating openly, you could prevent your debt case from being progressed beyond the collection stage.
Why have BW Legal debt collectors contacted me?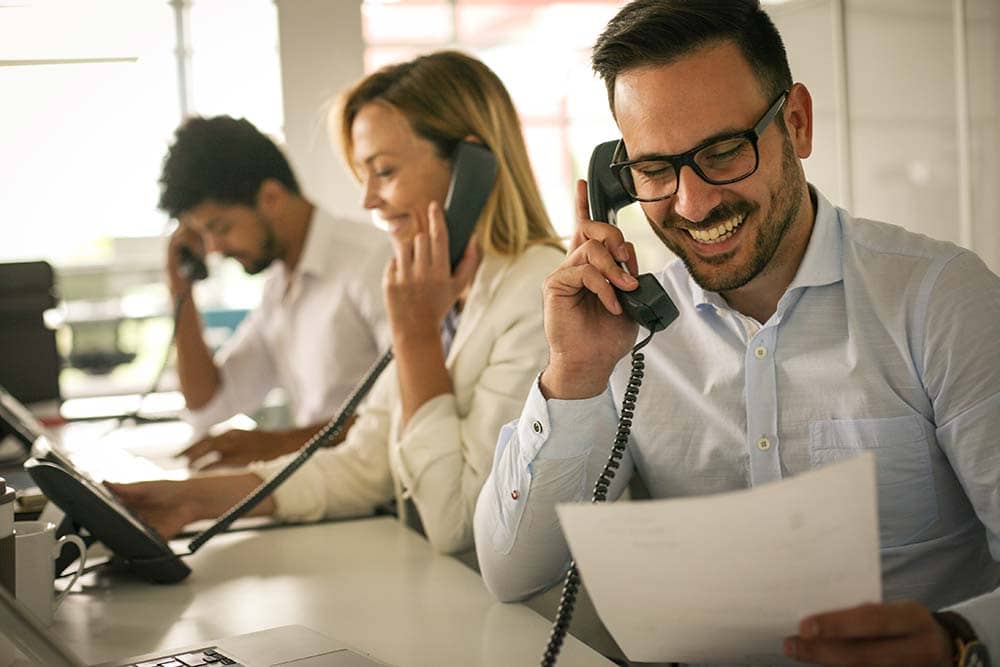 If you've received communications from BW Legal, you could have outstanding debts in your name. They work on behalf of a variety of major companies to assist in their debt collection efforts.
Are BW Legal debt collectors legitimate?
BW Legal is a legitimate company that is registered in the UK under Company Number 07966978. They act on behalf of other companies to collect outstanding debts and are regulated both by the Financial Conduct Authority (FCA) under reference number 619068 and the Solicitors Regulation Authority (SRA), under reference number 569773
BW Legal is a member of the Credit Services Association (CSA), which means that they must follow a strict code that governs how they treat debtors. To review the full code of practice, visit the CSA website.
Are they regulated by the FCA?
BW Legal Services Limited is authorised and regulated by the Financial Conduct Authority (FCA). They can be found on the FCA's register at the following link, under reference number 619068.
What debts does BW Legal collect?
BW Legal collect debts on behalf of numerous companies and organisations, ranging from utility providers through to local authorities.
Who do BW collect for?
BW Legal assist a variety of companies and organisations in their debt collection efforts, including:
N Power
O2
Parking Ticket Issuers
Gas and Electricity Suppliers
What actions can BW Legal take to collect a debt?
BW Legal, along with many other UK debt collection companies, take a fairly similar approach to collecting outstanding debts.
The first you'll probably hear from them will be a letter or maybe even an automated telephone call which states what you owe and encourages you to contact them to make payment. They might direct you towards their website where payments can be made via an online portal.
If you don't pay at this stage, they may continue to contact you regularly in the hope that you will give in and pay up. This could eventually lead to BW Legal sending debt collectors to your home, but these are not bailiffs and they cannot enter without your agreement. If you continue refusing to engage with them, they could seek a County Court Judgment against you – so it's usually in a debtor's interests to at least communicate with a creditor or debt collection company like BW Legal.
How to deal with them?
The best way to deal with BW Legal will vary from debtor to debtor. How you should respond will depend on your own circumstances, whether you can afford to pay what you owe, and if you dispute the fact that you owe the debt at all.
In most cases, there are several courses of action that you could take. These might include: settling your debt with BW Legal in full, making a part payment to BW Legal, agreeing to a payment plan with BW Legal, seeking to write off your debt by using an insolvency solution or, alternatively, disputing the fact that you owe the money BW Legal are trying to collect in the first instance.
How to check if you actually owe money?
It just makes sense to checking that you owe what BW Legal say you do before parting with any money. If requested, they should be able to provide information about how much you owe and who to. You can then check this off against your own records to ensure that it's correct.
Can BW Legal take you to court?
BW Legal could take you to court, but they're unlikely to do so unless they are seeking a County Court Judgment to formally confirm that you owe money to them or their clients. This is more likely to happen if you ignore any attempts BW Legal make to contact you, or if you refuse to work with them to pay off what you owe.
BW Legal may be more inclined to pursue cases through the court system as they are a firm of solicitors who will have experience of such things. Despite this, debtors should not feel pressured by BW Legal's status as lawyers, as this does not affect the merits of their claim. If you genuinely don't owe them money, you shouldn't have to pay.
Debt collectors prefer to work with debtors who communicate with them, and who show a willingness to deal with any issues and pay off their outstanding debts. Ignoring the problem could lead to more serious consequences in time to come.
Can BW send debt collectors to my address?
BW Legal could send debt collectors to your property, but these will just be field agents who cannot force their way in or remove goods. Only a court can order bailiffs to attend your home address, and BW Legal debt collectors can only really ask you to make a repayment.
Do you have to let BW Legal debt collectors into my house?
No, the debt collectors instructed by BW Legal to chase repayments are not bailiffs and they have no authority to enter your property unless you choose to invite them in.
If somebody claiming to be a bailiff visits your property, they should be able to provide proof of who they are. Bailiffs and enforcement agents usually carry a badge, certificate, or an ID card to reassure those that they come across of their role and powers.
Can BW Legal send bailiffs?
BW Legal cannot send bailiffs of their own accord, but a court could do if you fail to keep to the terms of any order made following a County Court Judgment that is made against you. The most BW Legal can do is make contact with you or send debt collectors to ask for cooperation and repayment of the sum owed.
Do BW Legal buy debts?
BW Legal are not currently known to purchase debts from other companies, although this is a fairly common practice that many debt collection companies engage in.
Can I stop BW Legal from contacting me?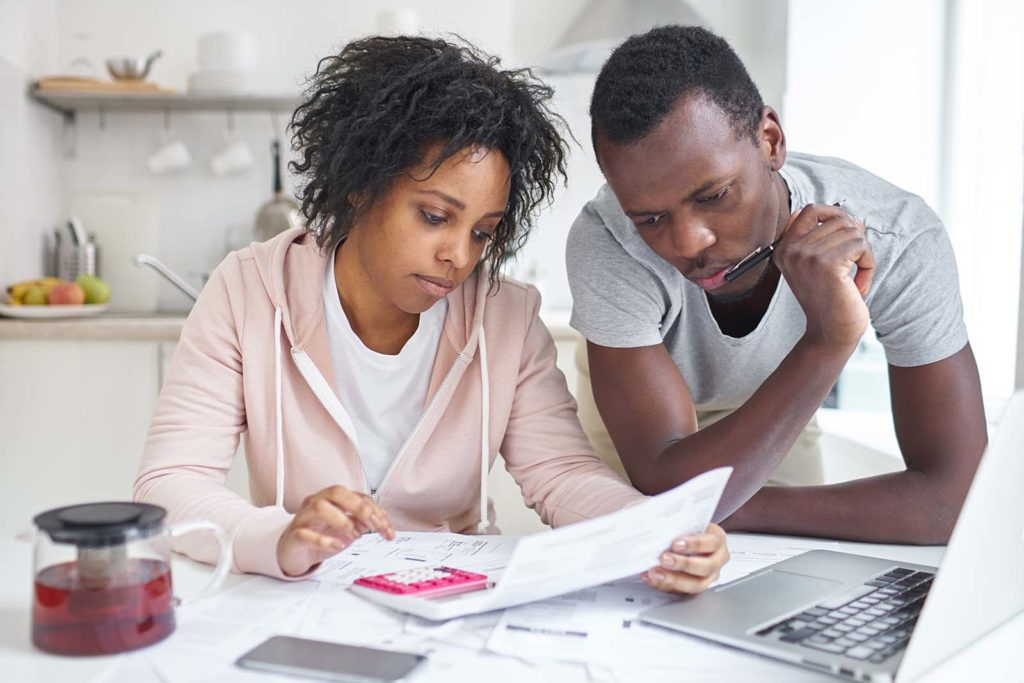 Without the help of a formal debt solution, it won't usually be possible to stop BW Legal from contacting you. For more information on how a debt solution could help your situation, it could help to read more about Debt Relief Orders (DROs) and Individual Voluntary Arrangements (IVAs).
BW Legal will be able to contact you unless a solution such as those described above is in place, but you can ask for them to only contact you in certain ways – for instance via post and not by phone.
How to write off my debt with BW Legal
It's unlikely that BW Legal will agree to just write your debt off, but they might accept a full and final settlement offer even if it doesn't cover the full value of your debt. If you do reach an agreement, you may wish to seek written confirmation that they will cease all action against you and will not attempt to recover any further money once your settlement payment has been made.
BW Legal might agree to a payment plan if you cannot afford to pay all of what you owe in one go. If this sounds like a viable option for you, speaking directly with their team could help you to find a constructive way forward.
Generally, it is only possible to write off debt via a formal insolvency solution.
How to contact BW Legal
Good communication is essential when you're trying to deal with debt. To contact them, use the details set out below.
Full Company Name: BW Legal Services Limited
Telephone number: 0113 487 0430
Email: enquiries@bwlegal.co.uk
Website: www.bwlegal.co.uk
Office address:
Enterprise House
1 Apex View
Leeds West Yorkshire
LS11 9BH
How to complain?
If things go wrong, there are several ways you can make a complaint about BW Legal.
To complain directly to BW Legal, you can call 0113 323 1784 or visit their website. You can also write to them by addressing your complaint to:
Complaints Team
Enterprise House
1 Apex View
Leeds West Yorkshire
LS11 9BH
As BW Legal is a member of the Credit Services Association (CSA), complaining customers can request that the CSA act as a mediator for their complaint. They can be contacted via telephone (01912 17 0775) and more information is available on this course of action at: www.csa-uk.com.
Finally, if you feel that your complaint has not been deal with in a satisfactory or fair way, you may wish to refer the complaint to the Financial Ombudsman Service. Not all complaints fall within the Ombudsman's jurisdiction, but those that do must be brought to their attention within six months of BW Legal issuing their own response. The Financial Ombudsman Service can be contacted via telephone (0300 1239 123) or email (complaint.info@financial-ombudsman.org.uk), and more information is available on their website at: www.financial-ombudsman.org.uk.
BW Legal reviews
There are many websites that host reviews of debt collection companies, but one of the most popular is Trustpilot. You can find reviews BW Legal on Trustpilot's dedicated page here.
BW Legal score a low 1.3 stars out of 5, based on just 91 reviews at the time of writing. Public reviews criticise the firm for being unprofessional, but they are also praised for being "helpful and very polite".
Bottom line
BW Legal is a UK-based firm of solicitors that act on behalf of their clients to collect outstanding debts. If you've been contacted by the company, try not to panic. The information in this guide sets out who they are and how they work, so you can focus on dealing with the situation and moving forward.
Frequently Asked Questions
What is BW Legal Services Limited?
BW Legal Services Limited is the registered company name of the company also known as BW Legal. The firm is registered with Companies House under company number: 07966978.
Does HMRC use BW Legal debt collectors?
No – HMRC do not list BW Legal as one of the firms who are authorised to collect debts on their behalf. HMRC uses a number of private debt collection agencies, and a complete list can be found on their website.
Who owns them?
BW Legal is a law firm that is operated by its partners, who are listed on the Companies House website. Ownership of the firm is held through another private limited company, Wab Investments Ltd – which is registered under company number 08290311.
Do BW Legal accept credit card payments?
Yes – BW Legal accept payments online through their payment portal, as well as over the phone. They accept a variety of payment methods including payments made by debit card, most credit cards, and bank transfer.
It's worth thinking about how paying with a credit card could affect your finances, as doing so could lead to higher a higher debt total from any interest or charges added by the card provider.
Can BW Legal take my car?
BW Legal cannot immobilise your car or take it in full or part payment of a debt unless the debt is secured over the vehicle.
Can BW sell my home?
BW Legal could eventually seek to sell your home, but this would take a lot of effort and is unlikely to happen.
To sell your home, they would need to take you to court to seek a County Court Judgement (CCJ) against you, unless the money owed relates to a debt secured against your property such as a mortgage. If a CCJ was granted against you, BW Legal would still need to seek a charging order for your home to be sold.
How long can BW Legal legally chase my debt for?
Under the Limitation Act 1980, creditors have six years to chase the majority of unsecured debts – and the period begins from the date of your last payment or acknowledgement of the debt. Once this period has elapsed, BW Legal will not be able to take legal action against you to enforce the debt.
You can't just wait for this time to elapse, however, as BW Legal are likely to chase you for the outstanding figure and may even seek a County Court Judgment (CCJ) against you if you refuse to pay.
Can BW Legal issue a warrant?
BW Legalwon't be able to issue a warrant, but a court could if a CCJ has been granted against you.
Can I ignore BW Legal debt collectors?
If you ignore BW Legal, it's unlikely that they'll simply forget what you owe. They could send debt collectors to you home, or even pursue the matter through the courts in the hope of having a County Court Judgment (CCJ) made against you. If this happens, you'll be ordered to pay up by the court, and continuing to ignore the situation could see bailiffs being sent to your address.
Can you ignore a CCJ letter from BW Legal?
Before a CCJ claim reaches court, BW Legal will first issue a 'letter of claim' to confirm what you owe and to inform you of the pending legal proceedings. Debtors will usually have 30 days to respond to a letter of claim, and there will normally be a reply form enclosed with the letter.
Once legal action has commenced, debtors can expect to receive communications directly from the Court. If you fail to act on official CCJ documentation received from the County Court, bailiffs may be instructed to visit your home.
All of us have been affected by the COVID-19 pandemic in some way or another, yet debt collectors and firms like BW Legal are still working despite current events.
According to their website's Coronavirus Information page, they understand that current events could cause an individual's situation to change at any time, and encourage any concerned debtors to contact they as a priority to discuss a way forward.
If you fall into this category, contacting BW Legal could help you to stay on top of your finances during the pandemic.
What if I can't afford to pay BW Legal debt collectors?

If you're struggling to cope with your financial situation, help is on hand. In the event that you've received a letter or another communication from BW Legal, don't feel that you have to pay up without taking time to consider your position. The organisations listed below can provide free and impartial advice that could help you to make sense of your situation:

www.moneyadviceservice.org.uk
www.stepchange.org
www.nationaldebtline.org

Last Updated on January 29, 2021